Paul's Blog Entries for July 2007
Sunday 1st July 2007
Local Packages
Updated contagged to 0.6.1
Monday 9th July 2007
Local Packages
Updated contagged to 0.6.2
Tuesday 10th July 2007
Local Packages
Updated tidy to a 15th June 2007 snapshot
Wednesday 11th July 2007
Local Packages
Thursday 12th July 2007
Local Packages
Updated perl-BerkeleyDB to 0.32

Updated perl-Module-CoreList to 2.12
Friday 13th July 2007
Local Packages
Sunday 15th July 2007
Fedora Project
Updated mod_fcgid in EPEL-5 to the same version as the Fedora branches, so it now has a -selinux subpackage
Sony RDR-HXD860 Resetting Problem
I'm on the verge of returning my Sony RDR-HXD860 PVR, which I've generally been very happy with, as it's recently (in the last couple of weeks) started exhibiting a fault whereby it powers itself off from time to time and loses any recent updates made on the disk (e.g. whatever it was recording, changes to titles etc.). This has rather spoiled my enjoyment of CSI, CSI:NY, and The Shield, as I've lost episodes of all of these to this problem.
However, it seems I'm not alone. I'll try the suggested workaround of turning off software updates and see if it helps.
Update (23rd July 2007)
Since turning off the automatic updates, I've not had a single occurrence of the resetting issue so in my opinion the workaround is a good one. Apparently there's a software upgrade to version 1.01.10 available this week (advertised on the engineering channel); perhaps this will fix the problem. I'm going to re-enable updates and leave the tuner tuned to Multiplex B (e.g. CBeebies) and we'll see.
Update (24th July 2007)
Machine is now upgraded to software version 1.01.10. There's an official announcement about it on the Sony UK website, saying that it should fix the problem. Recorded CSI: Miami from Channel 5 without incident so hopefully this is now resolved.
Allotment
Dug up all of the remaining new potatoes, and got quite a decent yield. I just hope that they taste as good as the ones I dug up earlier in the year; the heavy rain won't have helped.
Monday 16th July 2007
Local Packages
Wednesday 18th July 2007
Local Packages
Updated kernel-advansys to 0.9.2; this has experimental support for RHEL 4 & 5 (and clones of those), neither of which include the advansys kernel module (RHEL 3 had it in a kernel-unsupported package) - see http://www.city-fan.org/ftp/contrib/drivers/advansys/ for more details
Friday 20th July 2007
Local Packages
Updated dovecot-sieve to 1.0.2; since this is built from the same SRPM as dovecot, there's a new (but no different) build of that too
Tuesday 24th July 2007
Local Packages
Updated sendmail to include the patch from Rawhide to reject localhost.localdomain as an invalid mail domain
Thursday 26th July 2007
Local Packages
Updated perl-Net-Server to 0.97
Friday 27th July 2007
Local Packages
gtkwave updated to 3.0.30
Fedora Project
gtkwave updated to 3.0.30 (Rawhide only)
Sunday 29th July 2007
Trip to Seaside
Took Leon to the seaside for the first time, at Formby.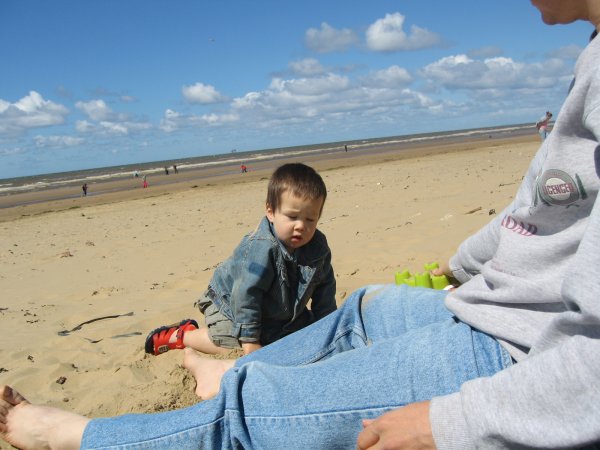 Monday 30th July 2007
Local Packages
Updated fetchyahoo to 2.10.9
Tuesday 31st July 2007
Local Packages
Updated libidn to 1.0 (and GPL v3 in parts)

Updated perl-Sub-Uplevel to 0.16
Previous Month: June 2007
Next Month: August 2007